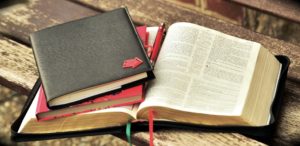 The weekly ladies' Bible study will begin on September 25, 2019 at 10:30am. Please note, this Bible study formerly met on Tuesday mornings at 10am. The new schedule will be Wednesday mornings 10:30 am.
We will be studying Hebrews using Let's Study Hebrews by Hywel Jones. All ladies are welcome to attend. The study guides are $12 each. We also are working on getting child care for those who need it.
Please email Laura McNeill to let her know if you would like to order a book and if you will need child care. Please indicate the number of children and their ages so we can plan for enough nursery workers.