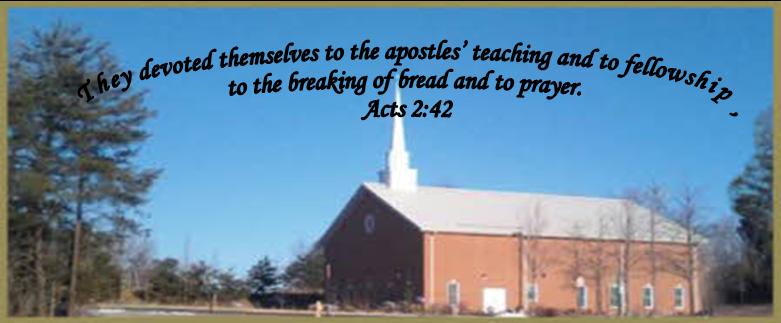 Spriggs Road Presbyterian Church is a growing church in Prince William County, Virginia, a busy suburb of Washington, DC.
We are a joyful body of believers who recognize that we are a broken and unworthy people who need to be transformed by the Holy Spirit and the Word of God. Â By His grace we strive to devote ourselves to worshiping God, studying His Word, praying with and for one another, encouraging one another, showing His love, and spreading the Gospel of Jesus Christ for the glory of God and the growth of His kingdom.
We love visitors. So, whether you are just curious about Christianity, a new Christian, or a long-time follower of Christ, we welcome you to come join us some Sunday morning. It is our hope that you would come, be welcomed, and leave refreshed.